| | |
| --- | --- |
| Posted on 1 July, 2016 at 21:45 | |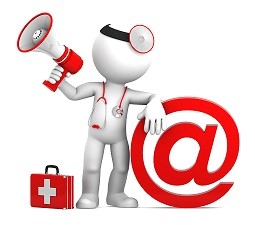 How well are your email messages received? Do you sometimes respond from emotion? The tone and language in your email can mean your intention is misunderstood. If you send an email with mistakes in it, your reader may not be too impressed.
Here are some tips to help improve your emails.
1. If you have an emotional reaction when reading an email don't reply straightaway
2. Don't rush a reply, take a little time to work out what you need to say
3. Format the email, white space is always good and it helps with the flow of your message
4. For longer emails use bullet points to get the message across more easily
5. Always re-read it before you press "send". Quality in your email leaves a good impression
6. Write with a smile in your voice. It will show in your words.
7. Always finish in a friendly way
8. Always leave the door open for further conversation.
Categories: None